marquee mall new capital
by Warren Developments
marquee mall new capital An exceptionally well positioned modern class A office, clinic and retail building with a dynamic plaza within the financial district in front of ministry of education and walk out to the new capital administrative office. Capturing the benefits of the near – governmental district will help to become the most revered building of new downtown with a secured credifworthy tenant roster. The development entertains an excellent daylight, green areas, an outdoor amphitheater and a generous receptions creating an excellent first impression to visitors,
OUR VISSION
We seek to be a remarkable icon and a one – stop – spot for all entrepreneurs in the new administrative capital by 2022
OUR MISSION In MARQUEE
we provide Corporations, economic institutions, entrepreneurs and investors the opportunity to be in the heart of the ministerial district, the best working and business environment which combines modern technologies and magnificent design in a stunning strategic location to assist you increasing business productivity.
location marquee mall
HERE IN THE HE ART OF NEW CAPITAL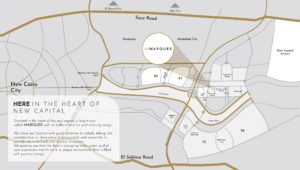 Middle Rinaa lies in the heart of the new capital, a bright icon called "marquee mall new capital"with its brilliant location and stunning design. We chose our location with great attention to details, taking into consideration all dimensions of productivity and modernity to provide you a civilized and timeless dimension. We promise you that the details are going to be great, so that your businesses may thrive in a unique environment that is filled with positive energy.
RETAIL A MENITIES.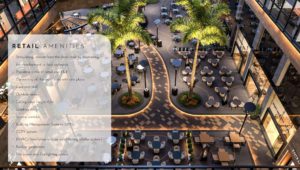 Simulating interest from the main road by positioning the development to face outwards | . Providing a mix of retail and F & B Connecting all the retail units with one plaza the Core and she. Outdoor dreas. Ceiling clear height 45m. . Loading dock Service Corridor Building Management Systems (BMS) CCTV system. (H AC) Ventilation and air conditioning (chiller system) ack Up er ercifer5 ۰ se sirf nd Firefighting system
Also view: The core in sun capital city