U Green Residence sun capital
Arabia holding has introduced Sun capital as a Holistic Touristic City with a vision to be the New Touristic Capital of Egypt . The project has a massive series of success , it goes through 3 phases, phase 1 , Malkata , the core and recently Arabia Holding is launching its latest phase for the first time U-Green Residence located in the Boulevard street in the heart of New Capital city offering Studios, 1 and 2 bedrooms apartments.
Arabia Holding :-
Is an Egyptian company that was established 29 years ago aimed to deliver real estate projects in a unique location with good designs and delivery on time to add a new concept of housing style.
Arabia Holding is not associated with one target segments it addresses all segments as the delivered projects vary from youth projects to A class compounds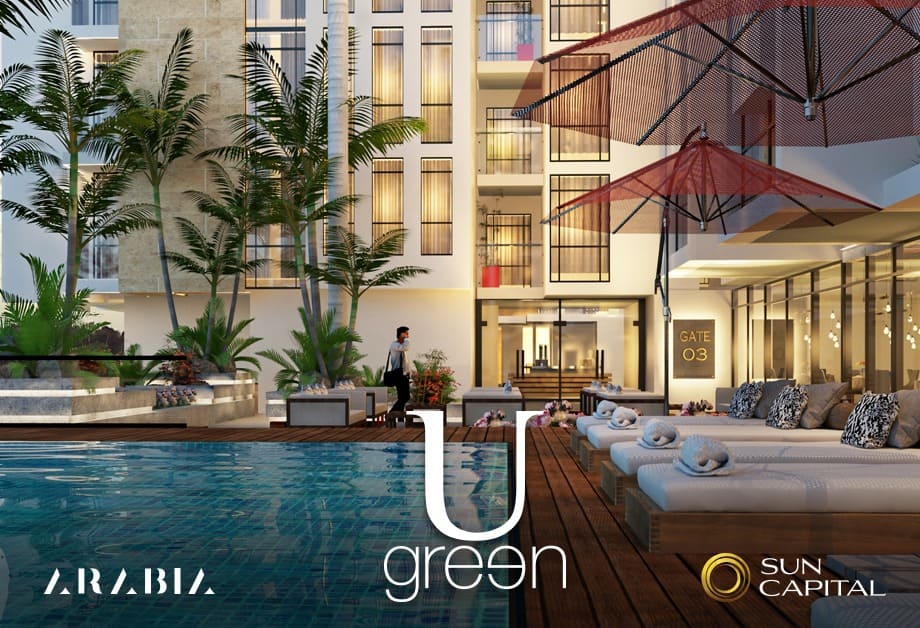 Sun Capital city:-
Sun capital project considered to be the Crown Jewel of the Arabia Holding Group in Partnership with the Ministry of Housing and Is inspired by diverse Egyptian architectural school starting from the pharaonic architecture passing by the Islamic, European to the latest Modern and contemporary architecture. It's a touristic city overlooking the Giza Plateau and a few minutes away from the New Egyptian Museum
Sun capital Location and access roads:-
Sun capital located in the main tourist entrance to the pyramids located in the begining of Fayoum road and on the end of the Oasis road
There are many landmarks near the compound such as Sphinx airport , New zewil university , Mall of Egypt , Dreamland , Zamalek club .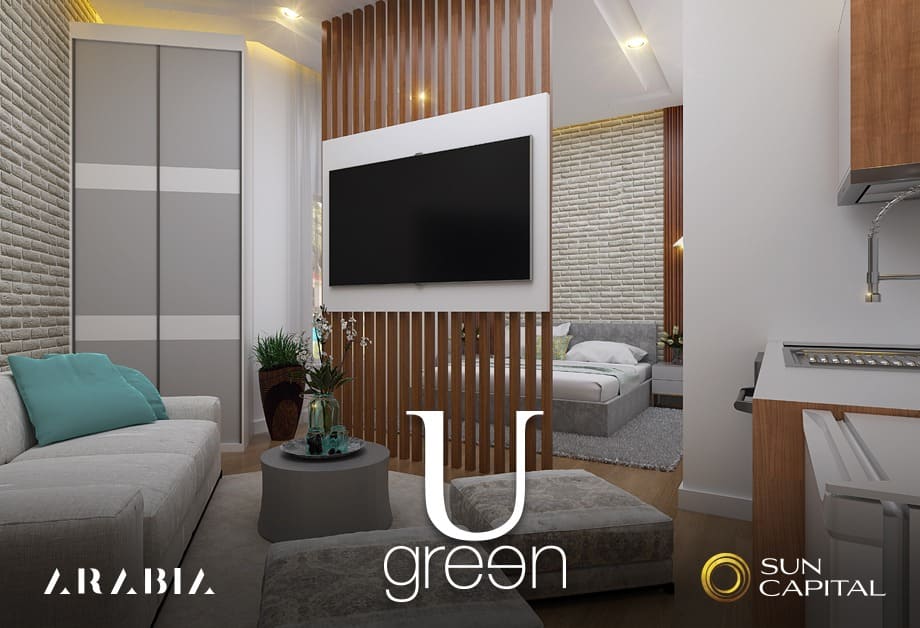 If you want to reach somewhere from the nearest landmarks, here are some access
Sphinx International airport :- 15 min drive from Fayoum road to Remaya square to Alex highway

Egyptian Grand Museum :- 5 min. Drive from Fayoum road to main entrance of Remaya square.

Mall of Egypt :- 5 min.via Wahat road

Mina House Hotel and Pyramids VIP gates:- 6 min via Fayoum road

Smart Village:- 12 min. Via Cairo Alex road from Remaya square.

Sheikh Zayed City :- 10 min via What road

Regional Ring road :- 5 min.

Main public entrance of Pyramids :- 5 min via Fayoum road

Cairo International airport :- 25 min via Fayoum road

Fifth Settlement :- 30 min via ring road to 90th street.

Is the latest phase of Sun Capital located at Boulevard street in the heart of Sun Capital, it's a place where home is built around an active life with all amenities for seamless daily experience , it's considered to be a creative pulse that surrounds the serenity lifestyle and vibrant mix of amenities providing an extraordinary level of privacy and serenity.
U-Green Residence where luxury is the ordinary
Advantages of U-Green Residence :-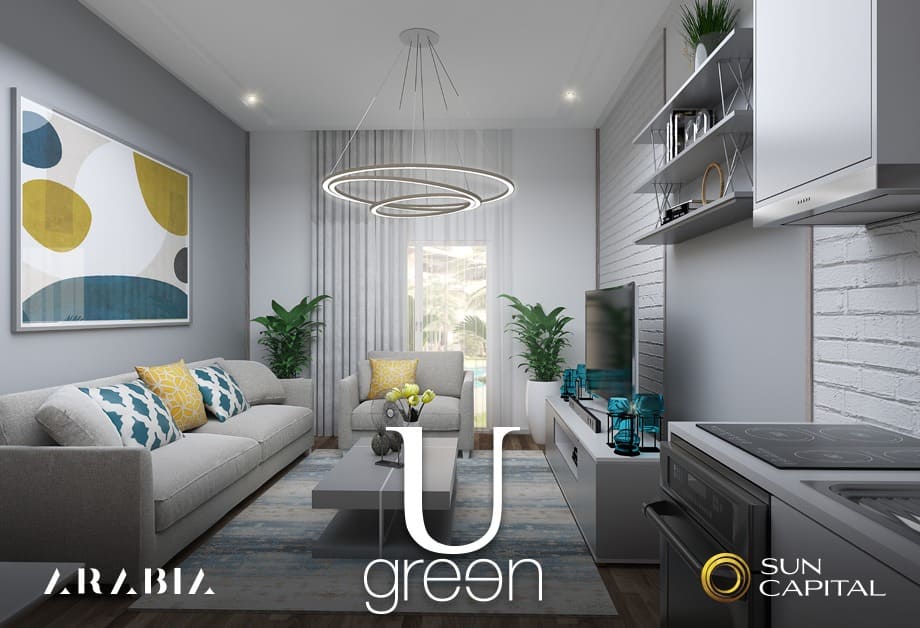 Relaxation will be your default mode
Breathing a fresh air

Catching some rays in the lounge pools

Meet up with friends in restaurants and cafes

Units with breathtaking view

Pyramids view

Features / amenities
Luxurious entrances

Smart designs

High level of luxury

Breathtaking view

Private pool 200 m

²

Private access pass for residents safety

Pool-side cafes & restaurants

Fantastic fitness center & Gym

Luxury concierge services

Exclusive membership to the international hotels laundry service
U-Green Residence areas
U-Green Residence offers limited fully finished luxe Studio apartments starting from 30 m²
With exceptional combination between the prime location on the Boulevard street and the gated serenity lifestyle.
Prices and payment plan :-
Starting from 54000 L.E. down payment
5100 L.E. monthly
Installments are equally over 8 years.
Error: Contact form not found.