Jnoub New Capital
Oriental for urban projects development co. ( OUD ) has launched its recent integrated project Jnoub in the new capital city which is characterized by its distinct location in R7,G6 , close to the presidential palace & the council of ministries ,near to the airport of new capital city and the green river .it offers different types of buildings and areas with a great classifications
Areas are starting from 100 m² up to 330 m²
2 bedrooms + 3 bathrooms & 3 bedrooms +4 bathrooms
Facilities :- underground garage – nanny room – one of the biggest shopping mall in the new capital city – security 24 hrs/7- gym & spa – medical care 24 hrs/7 – semi finished apartments
Jnoub considered to be the lowest deposit with longest installments
Catch your chance with only 10000 L.E. downpayment .
INTERESTED IN Jnoub New Capital
Error: Contact form not found.
Jnoub New Capital
Jnoub New Capital We want to give our customers the best offer to obtain it. So, we bring a perfect project to speak about it today. It has many merits to speak about it. This perfect project is called Jnoub New Capital.
J'noub New Capital was built in a very distinguished place in R7 district.You can bring your family to live in this place where they will be very happy to live in it. There are many open green areas inJ'noub New Capital which will make you enjoy in every moment in your life.You will find different spaces of apartments and you can choose your apartment which suits you. This project established on an area which was about 48 acres.
J'noub by OUD developments
This great project carried out by OUD developments.It is one of the biggest companies in Egypt.OUD development was established in 1994 to capitalize onthe real estate boom in Egypt. It has blossomed into one of Egypt's largest real estate and urban development companies. OUD's focus is their clients. Their success as a service provider has always been predicated on their ability to solve the real estate problems of our clients.
Over the years, their sole mission has been bringing to life a vision of legendary master and planned communities. OUD has hard working employees which are contributing to the success of the whole company. They carried out many projects in Egypt as Azadir, Heliopolis Hills and oriental coast and many other projects too.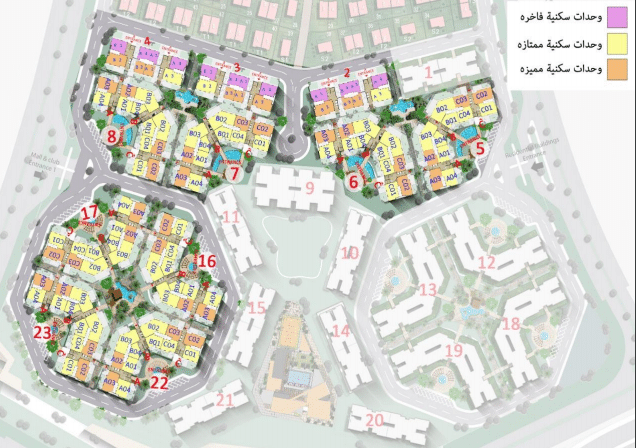 Master plan J'noub New Capital
This project is designed by the great designer Omar Aqil. He designs many great projects as lake view, Lake House,Hilton Borg El Arab and Mangrove Island in El Gouna.The project is surrounded by a concrete wall which is about 3:50 meters high. There are 3 main gates overlooking the bridges and Lake View. This project consists of 20 buildings only. Each building has 3 connected buildings.There are 3 entrances and 3 exits in each building.
Each building consists of a ground floor and 7 floors above. In Each floor, there are 4 apartments. There is a great thing that the spaces between buildings start from 15 meters up to 55 meters and this will make you breathe fresh air easily and enjoy privacy too.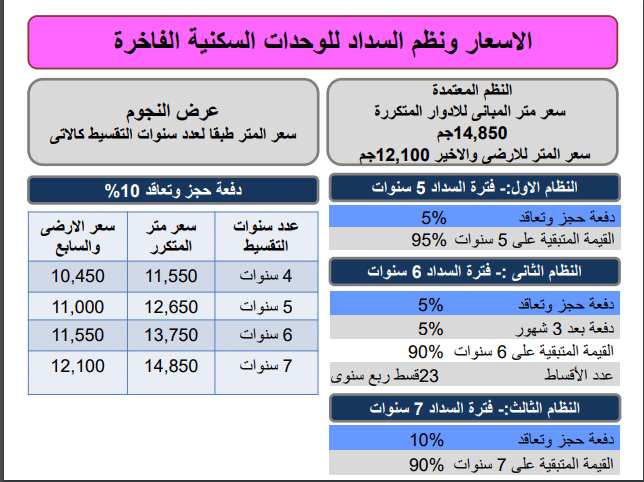 Location J'noub New Capital
J'noub New Capital Is located in a very distinguished place where you will find everything is available around you.The project is located in the residential district R7,Piece G6. This district is distinguished, because it is located between the embassies districts and the Olympic Area.
Jnoub New Capital is distinguished too because ministers and diplomats live in embassies district which is located beside J'noub New Capital project.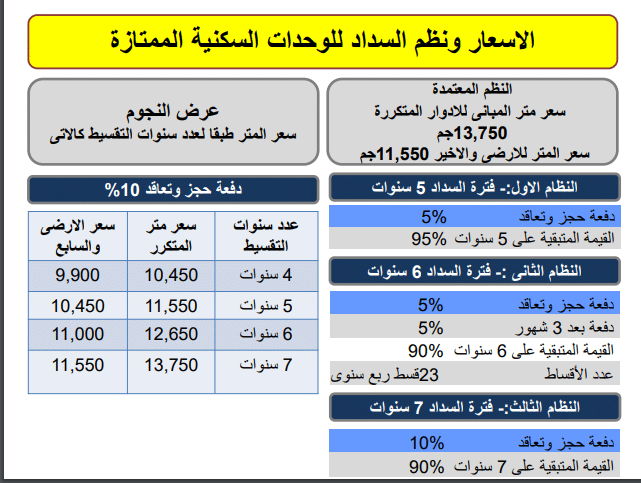 Services & Amenities
You Will find many services and amenities in J'noub New Capital. There is a social club on an area of 3000 m where your children can enjoy and you can meet your friends there. You will find a big mall where you can find anything you want in it. There are artificial lakes which have a wonderful view.
You will find places where your children can play freely. There are places where you can march and run freely with your friends.You will find also restaurants and cafes where you can take various foods and drinks there. There is a 24 hour security. You will find international schools and universities where your children can learn there. There are open green spaces where you can smell fresh air there.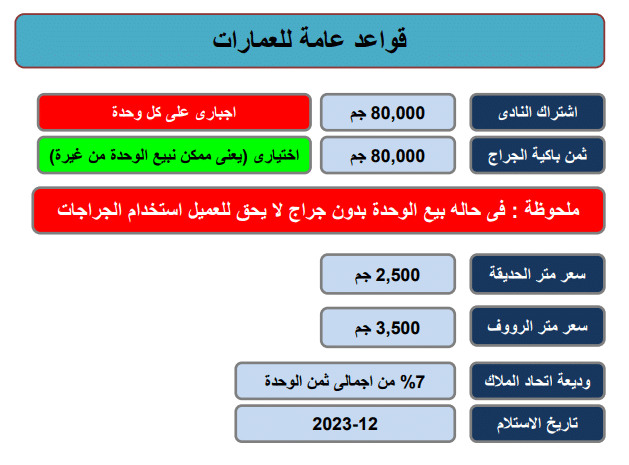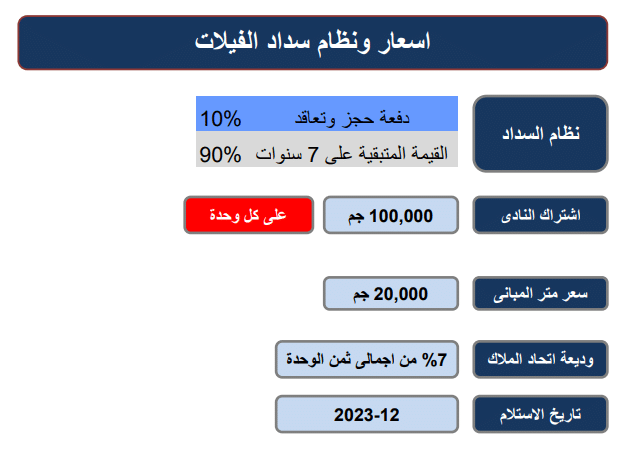 PAYMENT TERMS

10% DOWN PAYMENT & UP TO 7 YEARS PAYMENT PLANSAPARTMENTS,
Apartments RANGING FROM 130 SQM UP TO 246 SUM
INTERESTED IN Jnoub New Capital
Error: Contact form not found.