Evora New Cairo
EVORA BY EGYPTIAN DEVELOPERS
Evora New Cairo EGYPTIAN DEVELOPERS Founded by Eng Saloh Elhady Mr Marwani Gober and Eng Ahmed Abdel Latif with a recl estate exper ence of 2 years mat enhanced in welknown real estate companies under nomes: (Ofouk, Elrobwa Green waves) shot develoo in El Sheikh Zayed.
North Coast, and Alexandria The group of companies of (Ofok & Green Waves &elrobwa ) Have a ground – brecking history with reputable successes across multiforious helds, starting from residential compounds to business and medical complex in 2014 the three market leaders in the real estate industry came together to estoblish EGYPTIAN DEVELOPERS tor real estate developments EGYPTIAN DEVELOPERS holistic approach to building new communities encompasses all the processes from vision to design, construction, finishing and maintenance.
The harmonious marriage of architecture and landscape in all af our residential communities is a result of very specific and detailed słudy and design We have successfully delivered on schedule severol compounds in El Shikh zayed, and with more projects currenily under construction in New Caira, Sokhna And Noarth Coast 03:02p AR
evora new cairo
WHAT MAKES EVORA THE RIGHT HOME EVORA FOR YOUu is a place where serenity, beauty, heortfelt communities and facilities interwire together Evora Spread across 34 acers with only % 18 of the suit built upon and the rest of the space has been transformed into vibrant green spaces, flawless landscape and intricate water feature.
The architectural foundation of Evora is designed based on the lushful Mediterranean concept that perfectly weaves together Spanish, French and Arabian cultures to grant its residents grandiosity with a hint of simplicity modernity in its classiest form, and an atmosphere derived from the very essence of what a home should be.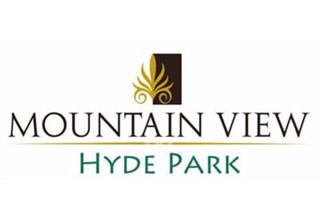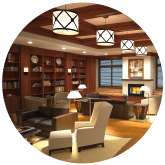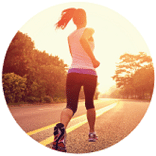 The Mediterranean design drows its inspiration from lush floral gardens and sun-drenched dwellings. The Mediterranean style is both inviting and luxurious and is sure to leave its residents feeling cozy and at ease anytime, all the time
FACILITIES EVORA OFFERS TOP NOTCH FACILITIES FOR ALL FAMILY MEMBERS TO UTILIZE AND ENJOY TILL THEIR HEARTS ARE CONTENT TOSHIBA
A clubhouse that rounds up octivities for al ages be it sports or relaxation, lakes that residents can jog around or simply relax and unwind as they gaze upon water features A commercial strip thaf'll surely satisfy shopaholics and fine dining enthusiasts.
a fully equipped healthcare center and endless gardens and green haven that stretches for miles and miles beyond.
24/7 security system . Securily cameras . Electronic gates
Outdoor botanical garden with seating areas Jogging track Kids area play ground Water features Underground garages
Cafés and restaurant Banks & ATMs Super market Phormacy Administrotion offices Medicel clinics Hor dresser . Entertainment
TECHNOLOGY Smart lighting – underground buildling garages . Outdoor smart lighting service . Smart building entrance lighting system . Building internal corridors lighting system . Fiber optics
LIKE NO OTHER Evora combines the best of two worlds. It is adequately removed from the hustle and bustle of city life, yet close enough to New Cairo's vital attractions. The development is five minutes away from both Road 90 and Egypt's New Capital hence in close proximity to AUC, Eastown and a number of other high-end residential and retail developments.
Strategically positioned in one of the 5th Setlement's most attractive spots. Evora's accessibility does not offect its seclusion and privacy – making it one of the ared's most sought-after addresses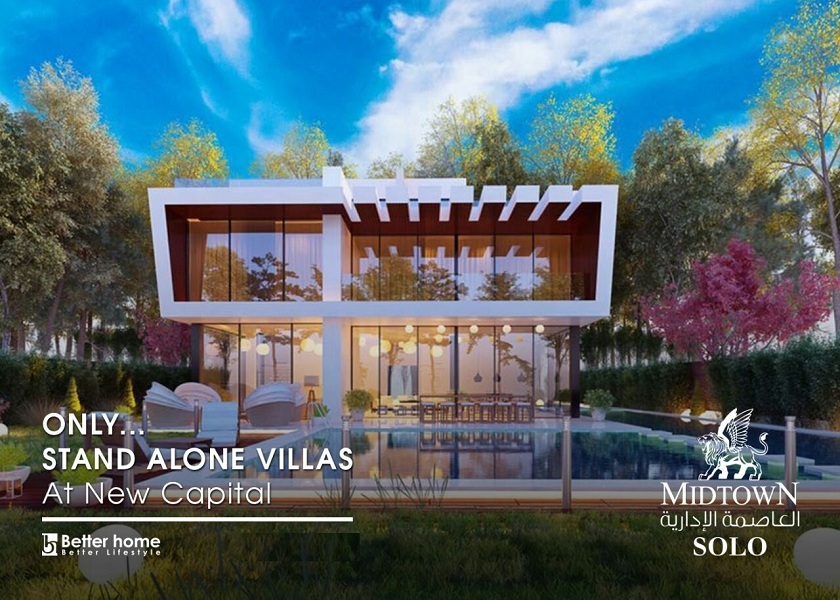 Master Plan Evora New Cairo
PLAN 1- Main Entrance 2- Commercial Area 5- Jogging Track – Clubhouse & Spo 5- Water Feature TOSHIBA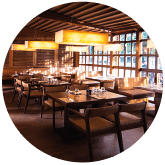 34 acres inside the golden square between LakeView Residence & Mivida 18% footprint G+4 2 Bedroom apartments 3 Bedroom apartments Penthouses Starting Areas 109m up to 240m Core & Shell Underground Parkings Clubhouse Commercial Area Delivery 3 years all compound Starting Price/m 14,500 Payment: 10% 10% after 3 months The rest over 7 years equal installments Or 10% 5% after 3 months The rest over 6 years equal installments 6% maintenance to be paid upon delivery
INTERESTED IN Evora New Cairo
Error: Contact form not found.
Take a look at Anakaji New Capital