Tycoon New Cairo
Tycoons sales kit .
Tycoon New Cairo Arabia Holding development unveils its recent project in 5th settlement and called it " Tycoon sales kit " … it's planned to be huge buildings Tycoon plot 68 – 70
Arabia holding chose the name based on the concept of the project related to a building with administrative and commercial units ' Tycoon ' Means a person who has succeded in business or industry and has become very rich and powerful , the name of the project is attractive to those who will invest and buy units .
Arabia Holding
Arabia group for real estate development merged its activities as an egyptian joint stock company in the field of real estate development since 1992 .
Arabia holding established in its portfolio with a variety of property developments , sun capital is its latest luxurious property development in 6th of october city.
Arabia holding projects :- Sun capital
Moon valley 1
Moon valley 2
Galleria
Galleria mall
Galleria residence
Dubai 3 towers , 1 moon tower in business bay , 2 moon towers in jebel ali .
Arabi holding interest area :- 6 october
New cairo
Dubai
Location Tycoon New Cairo :-
Building location plot 68 – 70, first section in the bank area 5th settlement 60 street in front of HSBC bank , back end for each building sees the south 90 road directly .
Total area for each building is 8000 m²
Features of the building and finishing description for the office building
The facades of the main entrance of the building consists double-glazing and the lateral facades consists of slots from the double aluminum which reflects the glass and areas with a very high quality of paints .
Central air conditioner covers the whole building
Fire fighting system with high quality
Entrances and staircases made of granite and marble in a distinctive designs
Each building provides 3 staircases could be used for emergency and services .
Electricity network which feed the entrance of each floor
Sewage water network which covers the entrance of each floor
Monitoring cameras around the building to adjust security system
Mitsubishi elevators specified to load about 1050 kg nearly 13 persons
Each building has its own electricity room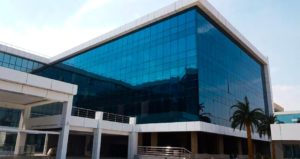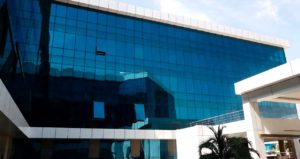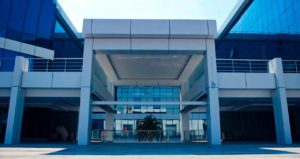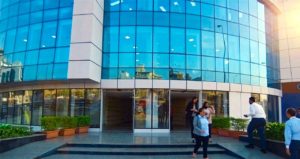 Tycoon sales kit features / services
Elevators
Cameras
Telephones
Generators
Data system
Lighting system
Features of elevators
Each building has two elevators that means Tycoon building has 4 Mitsubishi elevators
The elevators are designed to work with meld system reaching the nearest part of exit in case of electricity emergency
Features of Cameras :-
The building has exterior Samsung cameras on the front and back landscape that are ready to work , there are cameras everywhere in the right, left and the middle for high level of security
All the garages have cameras and all the cameras are connected to UPS in case of electricity blackout .
Features of telephones
Each floor has telephone points that are ready to work as soon as signing with Telecom Egypt and their type ( RJLL ) and they are ( la grand )
Features of generators
Each building has its own generator for electricity blackouts , the generator type is Berkins ( ASKA ) , each generator is connected to MDB room for each building
Generators are connected to buildings , elevators , fire systems and garage lighting
Data system
Each floor has special points for data systems that are prepared to work in rental spaces with its type ( RJ45 ) and it's ( la grand ) . the entire building ( Axis door ) system .
Lighting system
Each building has a special room for electricity , either for the right side or the left side and another special room for IT . each room includes Eton boards that distribute to the main hallways in the floor and it also include another board for ( Talent space )
View Rivan new capital