Bianchi Ilios north coast The village of Bianchi Ilios north coast is distinguished by its presence in the new North Coast, specifically in the Sidi Abdel Rahman area, which is characterized by the presence of many huge tourist projects because its beaches are different from any other beaches, where their beaches enjoy soft white sand, warm water, a charming moderate climate, and natural landscapes. The picturesque, where the village of Bianchi North Coast is located at Kilo 134 Alex-Matrouh Road, where the village of Bianchi North Coast has an important and wonderful strategic location.
Bianchi North Coast Services
Bianchi North Coast Village, where he enjoyed the best services and facilities, where the highest levels of recreational, social, and health services are distinguished. Bianchi Ilios north coast In Bianchi North Coast village, there are all the services that customers need to provide comfort and luxury in the most beautiful villages of the North Coast to spend the most beautiful and most enjoyable times for you and For your family, where there are all services inside the village, so that you do not need to go outside the village to meet the needs, where there are all services, and here is the following:
swimming pool.
Wide green spaces.
Club House.
artificial lakes.
Squash courts.
Awesome view.
Diving center.
Cafe complex.
Display screens.
International parties.
Arabic Ambulance.
Big mosque.
Huge mall.
commercial markets.
Recreational areas.
Health clubs.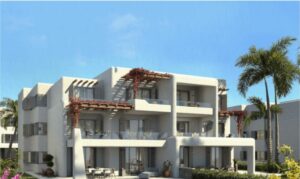 Bianchi Village North Coast Design
Bianchi Coast Resort is designed in a world-class manner with international standards on large green spaces.
Where the entire resort was designed directly in front of the sea, where the resort was based on a system of tiered terraces and U-shaped buildings so that the residential units could completely see the sea.
Within the resort, many large green spaces were designed to enjoy the most beautiful landscapes.
Where many water bodies have been designed, including the largest artificial lakes, from swimming pools of different sizes and multiple depths, to suit all ages.
We're the largest and largest Aqua Park has been designed on the North Coast, with many water games, where the Bianchi Village enjoys beauty, psychological comfort, calm, and splendor.
Areas of Bianchi North Coast Village
Bianchi Ilios north coast is one of the successful tourist resorts, as it was built in many different areas owning a housing unit in the strongest and most prestigious villages of the North Coast, Bianchi Village.
Where the buildings accounted for 20% of the area of ​​the village.
It includes residential units and hotels, while the vast green spaces accounted for 80% of the area of ​​the village, as well as the water bodies.
There are swimming pools with international specifications, water games, indoor beaches, and Aqua Park, and there are swimming pools of various sizes and depths to suit all ages.